Labor & Delivery
"Free-Style Childbirth"
In this way of giving birth, you can move about freely during labor, and you may birth in any position such as lying on your side or on hands and knees, whatever ways you feel right.
We have 2 Labor & Delivery rooms, and 1 Japanese style tatami room, so according to you birth plan, you may choose your preferred room to give birth.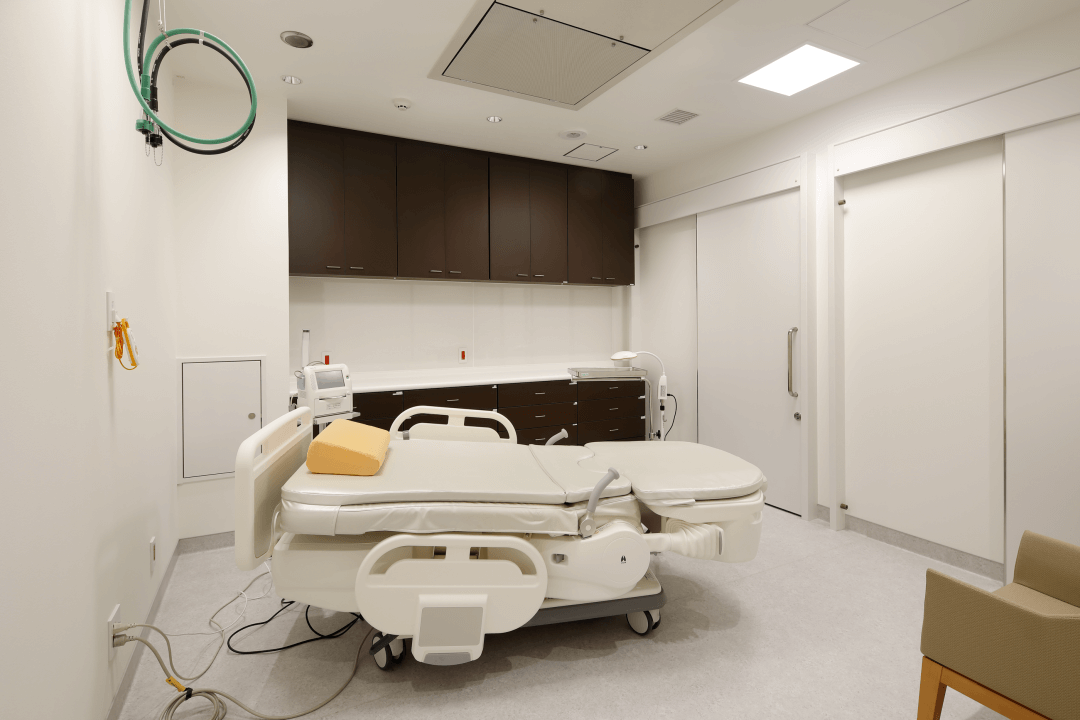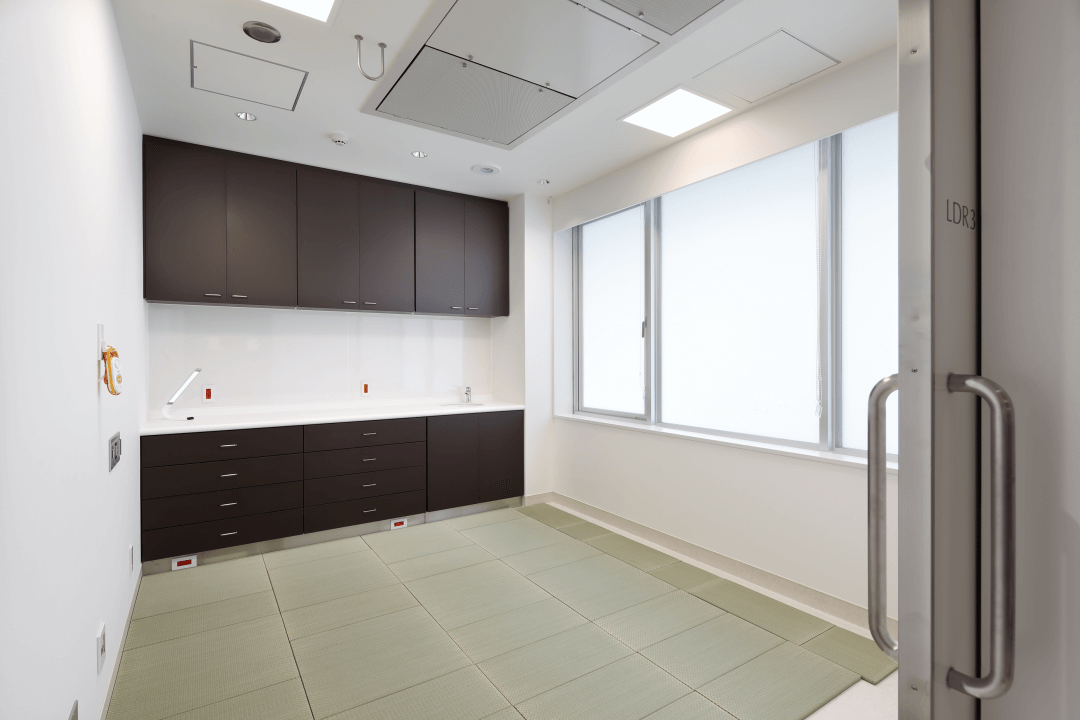 ---
Birth Partners Staying Overnight
At KATSUKI Ladies Clinic, your partner and/or family members can stay overnight with you (Suites and private rooms only).
Just talk to any of our staff members if you have the request.
---
Building your own "Birth Plan"
Have you ever heard of the phrase "birth plan?"
A birth plan is a record of what you would like to happen during your labour and after the birth. Yet those of you who can actually image your birth and create a plan for it precisely might be not many.
Well, it does not have to be precise. Take a moment, and think and plan by yourself, or with your loved ones!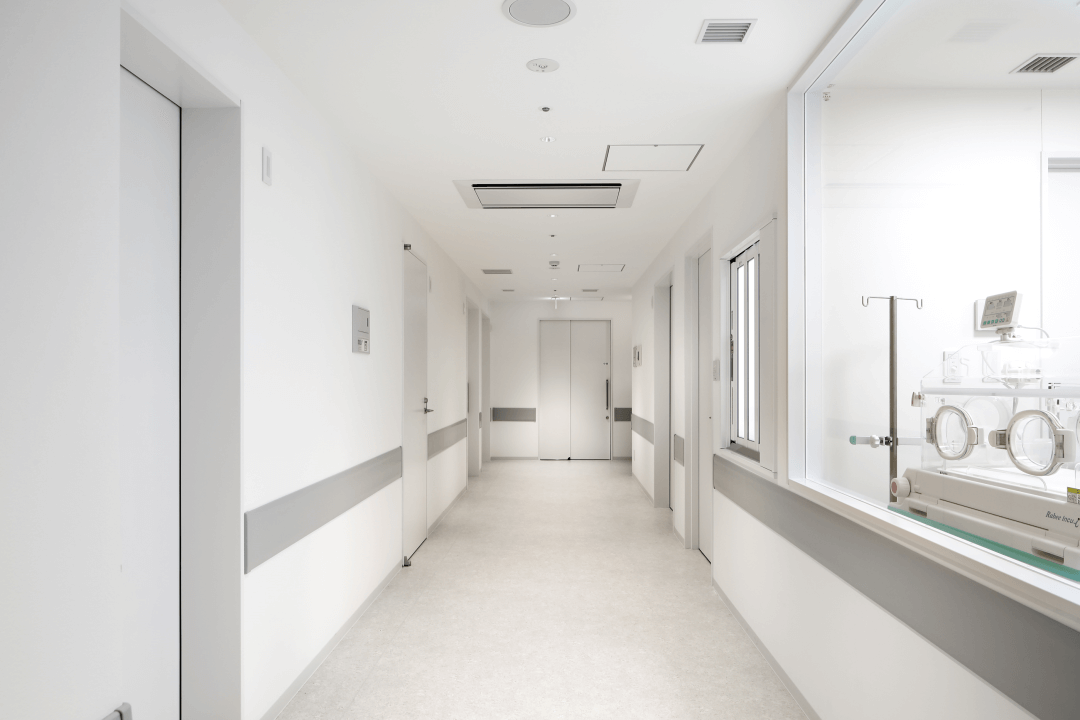 Attending the Birth for dads and others
If the mother-to-be agrees, anyone can attend the birth. In case of C-section, only one person can attend the birth in the operating room.
Just let us know in advance. However, a person may not attend the birth if s/he has symptoms of cold, or of other health problems, like infections.
Cutting the Umbilical Cord
If you wish, you or one of your loved ones can cut the cord with the support of our midwives.
Kangaroo Care (skin-to-skin contact)
Skin-to-skin contact between mothers and newborns was first used in neonatal wards in a hospital in Colombia, which dealt with high-risk infections. When preterm babies clothed only in diapers were placed in an upright position against their mothers' bare chest, the infants' survival rate has increased and the level of abandonment has decreased.
It is not alwayas the case in all developed countries, but mothers and babies can benefit greatly from Kangaroo Care such as keeping the baby's body warm, keeping his/her heart and breathing regular, and having a better mommy-baby connection.